well here it is finally made a version which seems stable and reasonably easy to use.
ill be adding an update aproximlty every two weeks till it is complate (short on time die to college).
count this as the first public release v0.1 beta
a mirror will be avalible soon.
includes:
GMK source file by me
The wrapped DLL by microsoft (xinput.dll) wrapped by Yellowsix productions
will be commenting more in v0.2.
FEEL FREE TO USE IN YOUR OWN GAMES (commertial use allowed) BUT PLEASE GIVE CREDIT TO YELLOWSIX AND ARMOUREDCROW
PLEASE NOTE: to use the controller you will need the xbox manager for windows. found at http://www.microsoft.com/hardware/download/download.aspx?category=Gaming
ALSO: if you put the effort in you can use this your self without my help.
this is just to make it easyer for all gamemakers

Show Less
You May Also Like
11 Comments
You must be logged in to post a comment.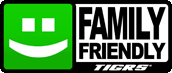 Game News
Posted On 1/23/2011
Posted On 1/12/2011
Posted On 12/28/2010
You must be logged in...
Log in immediately through...