Hey friends you have been given the responsibilities to take the babies which are actually a tough task with patience and care you can for sure win the game all the Best Have Fun .Use Mouse controls to drag the Necessary items to calm down the babies.
Show Less
You May Also Like
No Comments Yet
You must be logged in to post a comment.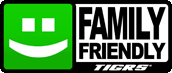 You must be logged in...
Log in immediately through...