Dress up this cute mermaid girl with loads of fantasy clothes and accessories. Play this kinda games to explore your creativity and to smash your boredom. Have fun playing with us and check out for more dress up games.
Show Less
You May Also Like
No Comments Yet
You must be logged in to post a comment.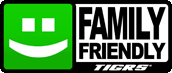 You must be logged in...
Log in immediately through...