Sindy is back with another set of outfits to try on. Help her combine the outfits, and start a new fashion. It is up to you to dress her up for her special evening out with the girls.
Show Less
You May Also Like
1 Comment
You must be logged in to post a comment.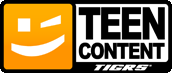 You must be logged in...
Log in immediately through...