This game did it in only 1 day and I did it to trying new things in the Unity engine for to be improving so later.
Also saw that they made some joke about it and i take the opportunity xD
It consists of simulating that is playing the simulator, you can also walk freely about the room.
Show Less
You May Also Like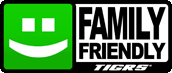 Game News
Posted On 8/11/2014
Posted On 8/9/2014
You must be logged in...
Log in immediately through...