Controls: arrow keys. 

Sheep is tired of his sheep life, and wants to go to space to get some peace and quiet.

Made in roughly 6 or 7 hours.
Made for Ludum Dare evolution contest.
Show Less
You May Also Like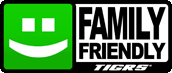 You must be logged in...
Log in immediately through...