You are in a city at night. You walk around in a creepy atmosphere. But you are being followed. You look around your shoulder because you here a distinct breathing voice. But it is too late, you are already dead. To defeat this creature, you must find a gem, hidden in the outskirts of the city. Good luck.
Controls: Move with WASD. Look with mouse.
Show Less
You May Also Like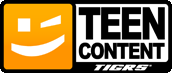 You must be logged in...
Log in immediately through...