Warning! Flashing lights are included in this game (not all times though but still... get your eyes prepared) ...
A maze game inspired by different mouse maze games. Guide your light from the prism through 35 levels of darkness. Collect shards and avoid touching walls and traps. Features 35 levels, Speedrun mode (after finishing all the normal levels), colorful visuals, and more...
Show Less
You May Also Like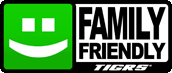 You must be logged in...
Log in immediately through...