Obama was fed up of his busy schedule, thus he planned to take a break and go for an holiday. Help him to dress up in today's fashion. Have fun. Play more this kind of dress up games only at colordressup.com.  
Show Less
You May Also Like
No Comments Yet
You must be logged in to post a comment.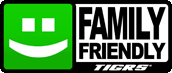 You must be logged in...
Log in immediately through...