HI friends we need your help to escape the little girl; Her Parents has gone out for Halloween shopping unnoticing the little girl. She is Scared and suffocated being inside help her to get out of her Home All the Best!!!
Show Less
You May Also Like
No Comments Yet
You must be logged in to post a comment.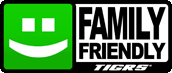 You must be logged in...
Log in immediately through...