Here to capitalize on the success of Flappy Bird, it's Floppy Fish!
Play a game using assets based off an existing game to flop your way to nothing. Points system, challenge, and fun not included. But hey, at least it's like that thing that was popular for a while, so what have you got to lose?
Disclaimer: I love Flappy Bird and totally respect the creator, even if his name is kinda funny. This is simply meant to be a joke game.
Show Less
You May Also Like
1 Comment
You must be logged in to post a comment.
Game Info
Developer:
cheesycoke
Genre:
Other
Status: Complete
Engine/Language: Construct Classic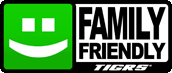 You must be logged in...
Log in immediately through...