a thing use arrows
Show Less

Impression
Posted By Chris Priestman 4/26/2013
Remember when I said that Jake Clover is the next cactus (or thereabouts), do you? Proving me well and truly CORRECT is the developer himself as he releases yet another oddity into the world. This is the part when you do a little dance, or something. However you celebrate? Naturally, this new contemplative piece from the enigmatic, grungy game maker is called duck turnip, because that's the only name you can give to something this still and strange.
You May Also Like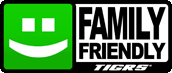 You must be logged in...
Log in immediately through...