Blue, is one of the most impressive color, thus I have decided to design my house in blue color and approached an interior designer. He showed me, a model house and left me alone inside to decide upon the design. Thereby I was bored to stay there and wanted to move from that place. On that point I realized that I got trapped inside the house. Use the objects found there and escape from there ASAP. Have an exciting escape.
Show Less
You May Also Like
No Comments Yet
You must be logged in to post a comment.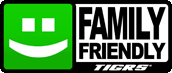 You must be logged in...
Log in immediately through...