Blast as many bunnies into deep space as you can! Collect money, buy upgrades and shoot your bunnies up into the air! Try to collect all achievements!
Click a bunny to shoot it up, click it again to shoot it further. Collect money and buy upgrades to get higher!

Show Less
You May Also Like
8 Comments
You must be logged in to post a comment.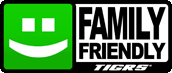 You must be logged in...
Log in immediately through...