Welcome to XCVB, the game that will play with your head and have you coming back for more.
After making the round on youtube Let's Play's by markiplier and many more, as well as receiving over 40,000 views on newgrounds it has been added to GameJolt. 
The name of the game also represents the controls. Think Quick, Concentrate and Enjoy. But make sure not to rage too hard.
Show Less
You May Also Like
9 Comments
You must be logged in to post a comment.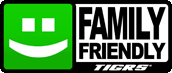 You must be logged in...
Log in immediately through...