You are a lowly ball with aspirations of freedom in this physics based polygonal adventure. Collect as many artifacts as you can as you bounce, roll, float, fly and sink through nine unique and musical levels. Will you be able to break free?
Each level is based upon original music from my album, Visions. (http://ryanhelsing.bandcamp.com/)
This is an alpha version. Feedback is welcome! Let me know what levels you love/hate. Let me know if you find any bugs. Thanks!
Show Less
You May Also Like
1 Comment
You must be logged in to post a comment.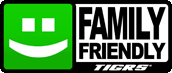 You must be logged in...
Log in immediately through...