Simply but adictive game, just for kill boring. If u are interesed, you can unlock the link ingame, where you can found all resources and source code of the game, programmed in gm7. Recomended for newbies programmers in this platform, and ppl from 0 to 99 years old :D
Enjoy!
Show Less
You May Also Like
No Comments Yet
You must be logged in to post a comment.
Game Info
Developer:
Pipo Games
Genre:
Arcade
Status: Complete
Engine/Language: Action Game Maker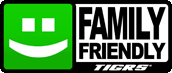 You must be logged in...
Log in immediately through...