The sequel to the infuriating Tincan platformer. In this game, travel around the world through seven stages, each one getting more difficult than the last. Can you get to the orange goal at the end of the seventh stage? I don't think you have the patience.
Show Less
You May Also Like
12 Comments
You must be logged in to post a comment.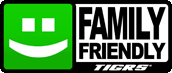 You must be logged in...
Log in immediately through...