A unique game of breakout style gameplay mixed with all the fun of tetris, Tetrex will keep you in your seat. Use your paddle to hit your ball against falling tetrominoes and prevent their downward spiral towards the bottom of the screen.
Warning: Contains awesome effects.

Game for YoYoGames Competition 05.
What people are saying:
"You've turned two games I essentially don't like seperately and put them together to make a impressive and fun game." ~ BlankD8ta

"Genre fushion at it's finest!" ~ Golden Beast Studios
"One of the funest games ever" ~ Pourquoipas239
"fun little peace of tech" ~ Flemr12

Show Less
You May Also Like
8 Comments
You must be logged in to post a comment.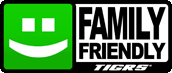 You must be logged in...
Log in immediately through...