This game is made with an arcade style.
If ,after the inicialization, you leave the computer alone, you can see a tutorial, the hifhscores and a demo.
Made for the EVA PARTY GAMES competition http://www.adva.com.ar/foro/index.php?topic=7438.0 (spanish)
Show Less
You May Also Like
No Comments Yet
You must be logged in to post a comment.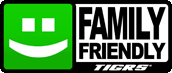 You must be logged in...
Log in immediately through...