Pixel Shooter is an arcade-shooter with a tint of retro!

Shoot down enemies to gain experience which you can use to upgrade your ship. Collect power-ups to aid you in stringing combos together to rake in larger scores.
Credit to Nullsleep for the music. Visit http://www.grabeorama.com/games/?page_id=6 for more info and updates :)
Show Less
You May Also Like
2 Comments
You must be logged in to post a comment.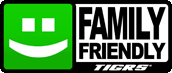 You must be logged in...
Log in immediately through...