Use the arrow keys, WASD, or mouse to move. 
Left click, [space bar] or [enter] to jump.
Use M for muting the sound.
If you like this mini-game you can take a look at Pixelry on http://www.desura.com/games/pixelry
Show Less

Impression
Posted By Chris Priestman 3/5/2013
Ah racing games, we've always had a weird relationship. I hate you, mostly, and you return that love. But on the odd occasion you get one that isn't about roaring engines, high-octane and pressing soap-sudded breasts against the windshield. Sometimes, racing games involve horses, or hitting guys off motorbikes with a chain. These tend to be a little bit more up my part of the valley, hence why I've been playing Pixelry – A Day At The Races…and completely sucking at it.
You May Also Like
18 Comments
You must be logged in to post a comment.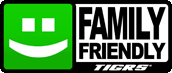 Game News
Posted On 3/19/2013
Posted On 3/14/2013
Posted On 3/5/2013
You must be logged in...
Log in immediately through...