Use the arrow keys, WASD, or mouse to move. 
Left click, [space bar] or [enter] to jump.
Use M for muting the sound.
If you like this mini-game you can take a look at Pixelry on http://www.desura.com/games/pixelry
Show Less
You May Also Like
18 Comments
You must be logged in to post a comment.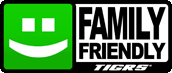 Game News
Posted On 3/19/2013
Posted On 3/14/2013
Posted On 3/5/2013
You must be logged in...
Log in immediately through...