An Atari styled retro shooter; made in a few hours (in November of 2009). Unzip to play the game.
Controls: Z to fire bullets, X to shoot the laser (unlockable), C to create a black hole (unlockable), enter or space to select on the menu, arrow keys to move.
Current features: 9 awards, 4 unlockables, online highscores, unlimited waves of enemies, chain explosions, retro black and white graphics, auto saving, etc.
Show Less
You May Also Like
4 Comments
You must be logged in to post a comment.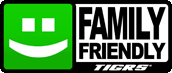 You must be logged in...
Log in immediately through...