Paddle Wars: Hit The Wall is a fast-paced arcade action game that features 20 exciting levels, surprising twists, cool powers, great music and a refined gameplay that uses the best of the past, and yet innovates to create the best of the future. The current release is only a prototype, it is intended to allow playtesting, so the game can be refined to suit the taste of the players, and we will not settle with anything that is less than awesome, because we are the Awesome Games Factory.
Also join our forums, and follow us on Twitter, we will be constantly giving updates about the game development, having conversations about the game and general game development and giving some insight on how the game was designed, also there are some tasty screenshots of features never presented before to be delivered to loyal fans.
Show Less
You May Also Like
5 Comments
You must be logged in to post a comment.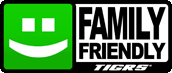 You must be logged in...
Log in immediately through...