This Is a game inspired by Vlambeer's masterpiece! LUFTRAUSERS.
The game takes place under the Ocean and is based on customizations for your Supfighter to rock the best rampage round!
Show Less
You May Also Like
9 Comments
You must be logged in to post a comment.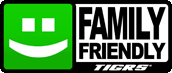 You must be logged in...
Log in immediately through...