Another Arkanoid game.

Is features:
-continuous gameplay
-4 bonuses (1 up, 100 points, 50 points, border)
-3 languages (English, Esperanto, Polish), translations are welcome
-online scores
-physics-based bricks
Show Less
You May Also Like
1 Comment
You must be logged in to post a comment.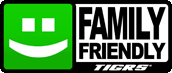 You must be logged in...
Log in immediately through...