This is a 32px version of Magical Drop made for #lowrezjam.
It was originally just a test project to play around with the resolution, but it was pretty fun, so I kept working on it and eventually decided to upload it.
The game controls are either WASD or Arrow keys, with Return or Space to add a new line or select a menu option.
Use left and right controls to move the player, and use down to grab blocks from above, and up to put blocks back on the stack. You need to make matches of 3 or more vertically to trigger a match and score.
The game has 3 modes, Solo is just for a single player, it's the most mellow mode, 1P VS has a single player playing against a series of CPU opponents, and 2P VS allows 2 players to fight it out. In 2 player mode, the left player uses WASD, and the right player uses the Arrow keys.
I hope you enjoy it, I've always loved Magical Drop, so it was awesome fun trying to capture and make it fun on such a tiny minimal canvas.
Show Less
You May Also Like
6 Comments
You must be logged in to post a comment.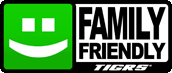 You must be logged in...
Log in immediately through...