*****
Work-around an error: if the game shows an error after downloading it, just download it a second time and it should start. It only takes a couple of seconds.
*****
Kartex is a kart racing game.
Xbox 360 gamepad:
-RT to accelerate.
-LT to brake.
-LS for direction.
Keboard control:
-K to accelerate.
-L to brake
-A,D for direction.
-ENTER to reset the kart position.
Please note the game is still on development. We know that there are big and small glitches in the game, so there is no need to report them to us. We will let you know when your feedback about game glitches are helpful. Moreover, we haven't added music or sound effects to the game yet.
Show Less
You May Also Like
3 Comments
You must be logged in to post a comment.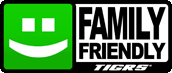 Game News
Posted On 2/27/2014
Posted On 8/24/2013
You must be logged in...
Log in immediately through...