What is KALOKA?
KALOKA is a crazy multi-tasking arcade game. Stay alive as long as you can!
There are four simultaneous mini games. Each game is actually really easy but you have to survive in all of the games while playing them all at the same time.
Press 'H' in the title page of the game to see the instructions.
Java Applet Problem :(
Since I used Java, the applet might not work for everyone and I'm not particularly sure how to completely resolve. You might not have Java installed, your version of Java is outdated or you have the evil Java 7 and it doesn't want you to play KALOKA.
I'm sorry for that. Maybe you can try playing the desktop version instead?

Extra Info
This is just a project in one of my classes. So I just tried to have fun with it and that's why KALOKA has really weird sound effects. Haha. I just recorded my voice but I don't worry, I squeezed my voice in most of the recordings so my voice doesn't always sound like that...
If you don't understand some of the things I said here's a text version. Haha.
Hey Man... I think you should start playing a game... O don't get mad. If you're still thinking that's okay... I'll just uhm... Play the music again. Okay?
Three! Two! One! Oh babeh...
Show Less
You May Also Like
2 Comments
You must be logged in to post a comment.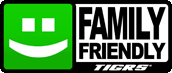 You must be logged in...
Log in immediately through...