This licensed version of the 3D fantasy bowling game from Hyper Entertainment is brought to you by a member of the original HyperBowl team and includes all six of the original lanes - Classic, Rome, Forest, High Seas, San Francisco and Tokyo.
HyperBowl is a trademark of Hyper Entertainment, Plc. For more info, visit http://hyperbowl3d.com/ and http://facebook.com/hyperbowl

Show Less
You May Also Like
3 Comments
You must be logged in to post a comment.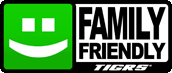 You must be logged in...
Log in immediately through...