Hyper Gautnlet is a minimalist arcade infinite runner inspired by BIT.TRIP Runner, Wipeout and Super Hexagon. Dodge the red and blue blocks using time-slowing powers in an ever-accelerating world!
Controls:
WASD/ Arrow keys: Move
Space: Slow motion
Credits:
Music by DST
Show Less

Impression
Posted By Chris Priestman 9/24/2013
Since the dawn of Super Hexagon upon a world that wasn't ready (it's our world), there's been a bunch of games that have taken inspiration from its simple, but highly engaging and hard to put down dodging arcade gameplay. I like to call these games dodge-'em-ups in my head, but I've never said it out loud, so I don't know how well it goes down in conversation. It may be the worst term yet. Anyway, I'm here to tell you about the latest of these types of games that I've played, and this one is called Hyper Gauntlet: The Legacy of Nozzlethrust III.
You May Also Like
4 Comments
You must be logged in to post a comment.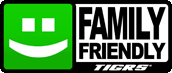 You must be logged in...
Log in immediately through...