Hyper Gautnlet is a minimalist arcade infinite runner inspired by BIT.TRIP Runner, Wipeout and Super Hexagon. Dodge the red and blue blocks using time-slowing powers in an ever-accelerating world!
Controls:
WASD/ Arrow keys: Move
Space: Slow motion
Credits:
Music by DST
Show Less
You May Also Like
4 Comments
You must be logged in to post a comment.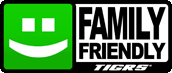 You must be logged in...
Log in immediately through...