"A great game from a great studio, Gentlemen Dispute is simple, but wonderful. It's one of the few "fighter" games we saw this year, but stands out more for it's wonderful art style, the bizarre mechanic at its core, and the hilarity inherent to its very concept. Good show, old boys!"
- IndieSpeedRun.com


How to Play:

**MUCH, MUCH BETTER WITH A CONTROLLER!
Controller:
Left joystick to move
A to jump
X (hold) to attack
P1 controls (PC):
WASD to move
B to jump
V (hold) to attack
P2 controls (PC):
Arrow keys to move
P to jump
O (hold) to attack
Show Less
You May Also Like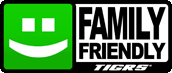 You must be logged in...
Log in immediately through...