A 1-8 player 2D network game. Each player is in control of a ship. The goal is to kill everything to get the best score (dogfight), or race against the clock and your opponents to get the fastest time (race). There is also a mode where the players compete to transport cargo (mission), and where they cooperate (mission_coop).
There are 50+ official levels, and a map-editor is included so you can create your own. Also online hiscores are available.
The game is inspired by the Amiga game Gravity Force.
Show Less
You May Also Like
6 Comments
You must be logged in to post a comment.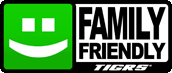 Game News
Posted On 6/28/2014
Posted On 10/25/2011
You must be logged in...
Log in immediately through...