Hit 'D' ingame to play the new trippy mode. Get yo mind blown!
Flappy3D, a bold new step in bringing the First Person Flapper genre to the mainstream!
Due to technical limitations, Rift support doesn't work in the browser. You'll have to download the game that. Supports Windows, Mac and Linux (although I don't have a Mac or Linux computer to test them on, so if there's any problems with it, just let me know, thanks!)
Show Less
You May Also Like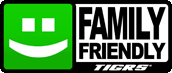 Game News
Posted On 3/24/2014
Posted On 2/13/2014
You must be logged in...
Log in immediately through...