Flappy Bird meets Minecraft? That's right, it's Flappy Craft! Fly your Minecraft chicken through the portals and see how long you can last!

[How to Play]
- Hold your LMB on the screen to fly up.
- Release your finger to dive.
- Fly through the portals.
Show Less
You May Also Like
5 Comments
You must be logged in to post a comment.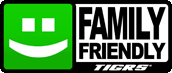 You must be logged in...
Log in immediately through...