Love the original flappy bird? Now there is First Person Flappy bird! Play the game in a different perspective. This game is in alpha any suggestions on improvements would be appreciated!
Subscribe to my YouTube Channel: http://www.youtube.com/user/TheEuphoricRager/
Credit to Mohammed Irfan for coding help
Show Less
You May Also Like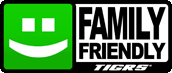 Game News
Posted On 2/13/2014
Posted On 2/10/2014
Posted On 2/10/2014
You must be logged in...
Log in immediately through...