Experimental :P Made in a couple lazy hours.
A demake of Kryzta by Cactus. Really a last-minute project. Kill enemies by making them shoot each other. Collect power-ups and launch them at enemies with space, and don't collide with enemy bullets.
Made for game jolt's demake competition.
Show Less
You May Also Like
3 Comments
You must be logged in to post a comment.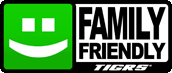 You must be logged in...
Log in immediately through...