Cenfinity is a never ending shmup, but unlike other shmups, this shmup takes place in a half-circle. The game is in a pick-up and play style, so you should be able to figure everything out by simply following the instructions given. Also, I intend to make a second version of this with online highscores, stats, and trophies.

Made for the Experimental Gameplay Project.
Chrome Web Store App: That's right, you can play Cenfinity in Google Chrome now!
https://chrome.google.com/webstore/detail/goaijmcgdcdipkggpnlecebgablipidb
Show Less
You May Also Like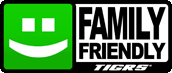 You must be logged in...
Log in immediately through...