USE THE MOUSE TO AIM, WASD TO MOVE, LMB to FIRE.
Made for krisL01's Disaster Contest. You're protecting the planet from organic space creatures with your planetary turret.
Well, I didn't intend for the graphics to be so powerful and the gameplay so weak, but that's how I decided to spend the 5 hours I had available.
It's pretty incredible. There's working physics, beautiful, glowing graphics, amazing sound, and 3 ship builds. This is going down under "work in progress", because I intend for the complete game to be much more content-loaded. This is more or less a mini-game.
Music target: http://8bitcollective.com/members/deetak/
Show Less
You May Also Like
1 Comment
You must be logged in to post a comment.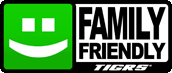 You must be logged in...
Log in immediately through...