Similar to the old classic, Break Out.
Take on the more traditional 'Regular' mode, or challenge yourself to the anything goes 'Advanced' mode. Break the blocks, collect powerups, and bust your way to the high score table.
Features:
-Two game modes of different difficulty
-Unique powerups
-60 levels in total
Issues:
-The ball and bumper can be a little problematic sometimes.
-Ball multiplier has no limit, and can cause the game to lag badly if there are more than 20 balls present on the screen at once.
What's your best score? Tell everyone in the comments below what mode you played, and what score you got! Bet you can't get the max score.

Show Less
You May Also Like
3 Comments
You must be logged in to post a comment.
Game Info
Developer:
Bastendorf
Genre:
Arcade
Status: Complete
Engine/Language: Game Maker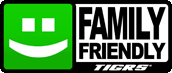 You must be logged in...
Log in immediately through...