An arcade, minigame. Your aim is to stay alive as long as you can without getting your blue ball killed by enemies and hazards. Features online highscores. Inspired by Pixel Runner 2 (A flash game). Made for Angelique's 11th Birthday.
Show Less
You May Also Like
8 Comments
You must be logged in to post a comment.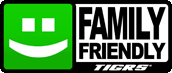 You must be logged in...
Log in immediately through...