Binary Boy is an short online game also for PC. The game consists of five distinct colorful levels with original graphics, music, and sound. The mechanics are very simple and literally straightforward. Binary Boy walks on a line, and must pass hordes of enemies as well as boss battles by flipping up and down. Give it a try, it's really fun I promise!
Check out the soundtrack at: http://music.data-fi.org/album/binary-boy-ost
Show Less

Impression
Posted By Chris Priestman 2/17/2013
There's to be no messing about with this one – Binary Boy is utterly, utterly brilliant and after having just come out of it, I've decided that I want to drown in its music, visuals and its space-trippin' moments. If you play anything today, I suggest that you make it this one, just because it's charming as all hell. And I hate to use the word "charming" because everybody uses it to describe indie games, but this one is deserving of such a descriptor.
You May Also Like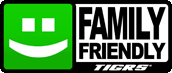 You must be logged in...
Log in immediately through...