Binary Boy is an short online game also for PC. The game consists of five distinct colorful levels with original graphics, music, and sound. The mechanics are very simple and literally straightforward. Binary Boy walks on a line, and must pass hordes of enemies as well as boss battles by flipping up and down. Give it a try, it's really fun I promise!
Check out the soundtrack at: http://music.data-fi.org/album/binary-boy-ost
Show Less
You May Also Like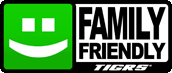 You must be logged in...
Log in immediately through...