Arkadi Strelka is a Galaga-style game created for Vladiators 1 on 1 on 10 competition. Kris (krisl01) and I are both creating Galaga-Style games.
To get the best in-game experience please log-in to your GJ account.
[CONTROLS]
Z or L                        ~ Shoot / Select / Yes
WASD or Arrow Keys ~ Move / Choose Menu Item
X or R                        ~ Show stats / Cancel / No
P                               ~ Pause
Show Less
You May Also Like
7 Comments
You must be logged in to post a comment.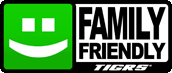 You must be logged in...
Log in immediately through...