Originally made for Ludum Dare #18: Enemies as Weapons, I have since developed this game a little further.
AfterDark is an experimental Puzzle/Platformer, where the player must dodge falling blocks whilst using the mouse to teleport blocks so as to make as tall a tower as possible.
This is my first official game, i hope you guys enjoy it!

Show Less
You May Also Like
9 Comments
You must be logged in to post a comment.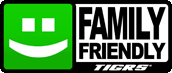 You must be logged in...
Log in immediately through...