Did you ever wonder why singing keept the evil away ?
Press Enter to toggle fullscreen mode.
How to play ?
You must make the yokais leave by singing a specific melody.
You can play 5 different notes by clicking on the screen from the top (the highest note) to the bottom (the lowest note).
The yokais show you which notes to play and when to play it : 
- they're floating nearly to the note they represent (eg. the top yokais represents the highest note)
- they indicate when to play a note by ticking before the note : growing and changing their colors 4 times (from purple to green)
- they also indicate how long you have to maintain the note pressed : it correspond to the ticking time
If it's not clear enough let me know :)
(This is my entry for the Game Jolt fear contest.)
Show Less
You May Also Like
6 Comments
You must be logged in to post a comment.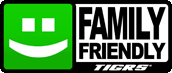 You must be logged in...
Log in immediately through...