It is time for the final exams at Warthogs Magic School, and notorious slacker Larry Lotter is about to flunk all of them because he spent less time studying and more time drinking beer. But there is yet hope! Using a spell to travel back in time, he gets the chance to do his day over again and pull some tricks to pass the exams anyway! And he has to, because it's his Destiny.

Join Rob Greasley, Calliope DeRanger and Professor Mumblemore in this short Harry Potter parody, loosely based on the greatly admired books by J.K. Rowling. Watch the other characters act and interact of their own accord, and spin time back and forth to interfere. Includes a voice pack.
Show Less
You May Also Like
2 Comments
You must be logged in to post a comment.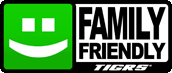 You must be logged in...
Log in immediately through...