>CLICK BLACK PYRAMID TO START<
WSAD to move.
Mouse to look.
Left mouse button to interact.
The windows download is a special widescreen version for desktop. The web player follows the rules of #lowrezjam
Twitter > https://twitter.com/strangethink23
Show Less
You May Also Like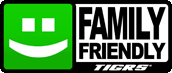 Game News
Posted On 5/11/2014
Posted On 5/9/2014
Posted On 5/7/2014
You must be logged in...
Log in immediately through...