The Far Corners of the World: Chapter 1 - The Book, the Box and the Key
By Wesray - Added On 11/19/2011
Young Jeffrey Carter has it all: a great flat, a good job and a beautiful (and rich) fiancée. One day however his peaceful life is turned upside down when he receives a mysterious message from his estranged sister. What starts as a journey to atone for past failings soon takes a sinister turn. Little does Jeff know that the adventure of his lifetime is about to begin...
Current Version: 1.1

Show Less
You May Also Like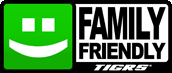 Mild Cartoon Violence
Alcohol Reference
Tobacco Reference
Brief Nudity
Suggestive Themes
Mild Language
Comical Shenanigans

You must be logged in...
Log in immediately through...