A game about a person walking across a desert. There is no end, you can walk forever!
Use the WASD keys, E, Ctrl and mouse buttons. When you find the shotgun, use mouse right button to aim and left click to fire! Take out any bandits and lizards!
Show Less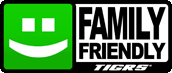 You must be logged in...
Log in immediately through...