Port Horizon 1951. A city on the verge of collapse. Moral collapse. Crime. Corruption. Greed... Money. Private eye Cooper Chutney thought he was the exception and when a beautiful dame in distress enters his office he is ready to show that someone still cares about something in this wretched town. But as he soon will learn everything can change during a cold Port Horizon night...
Show Less
You May Also Like
21 Comments
You must be logged in to post a comment.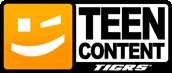 Mild Cartoon Violence
Realistic Bloodshed
Alcohol Reference
Drug Reference
Tobacco Use
Suggestive Themes
Mild Language
Comical Shenanigans

Game News
Posted On 6/10/2014
Posted On 11/14/2013
You must be logged in...
Log in immediately through...